The Pictofit Content Service transforms conventional images into smart 2D & 3D assets. It is accessible via a Web API from your client applications. The service currently supports assets generation from the following assets:
On top of the visual representation, we also provide semantic information about the reconstructed object. This enables you (in combination with one of our SDKs) to provide features like body measurements, size recommendation and mix & match (virtual try-on). Once the system has generated the assets you can access and transfer them to your servers for hosting.
PICTOFiT Content Service Overview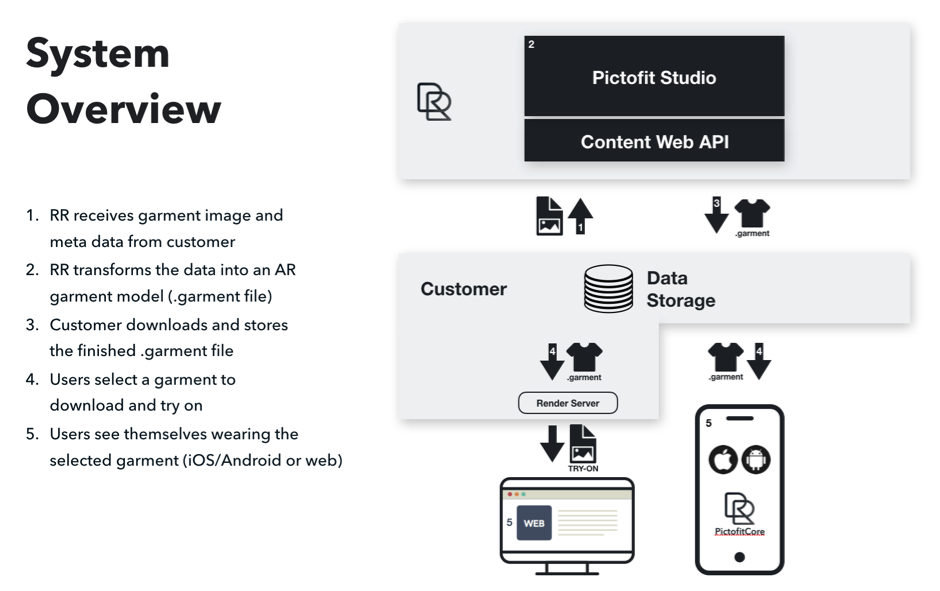 The following sections explain, based on different use-cases, how to use the service. Furthermore, we provide input data specifications for the different assets.