Overview & Supported Outputs
Garments available in the supported CAD formats:
CLO3D

Browzwear (experimental)
…can be imported into the Pictofit Content Service to be transformed into real-time capable assets. These assets can be used for virtual try-on and virtual photography (as a Garment 2D or Garment 3D asset, see Input Specifications) or presented standalone as a single 3D object (Garment 3D asset). Depending on the provided data, size recommendation & visualization can be enabled as well.
Requirements
The following sections describe the requirements for the input data to ensure a high level quality. Violating these requirements might mean that we can't process the request or have to deliver lower quality results.
In any case the garment needs to be properly 3D fitted and simulated on an avatar in A-pose with high quality digital fabrics/materials.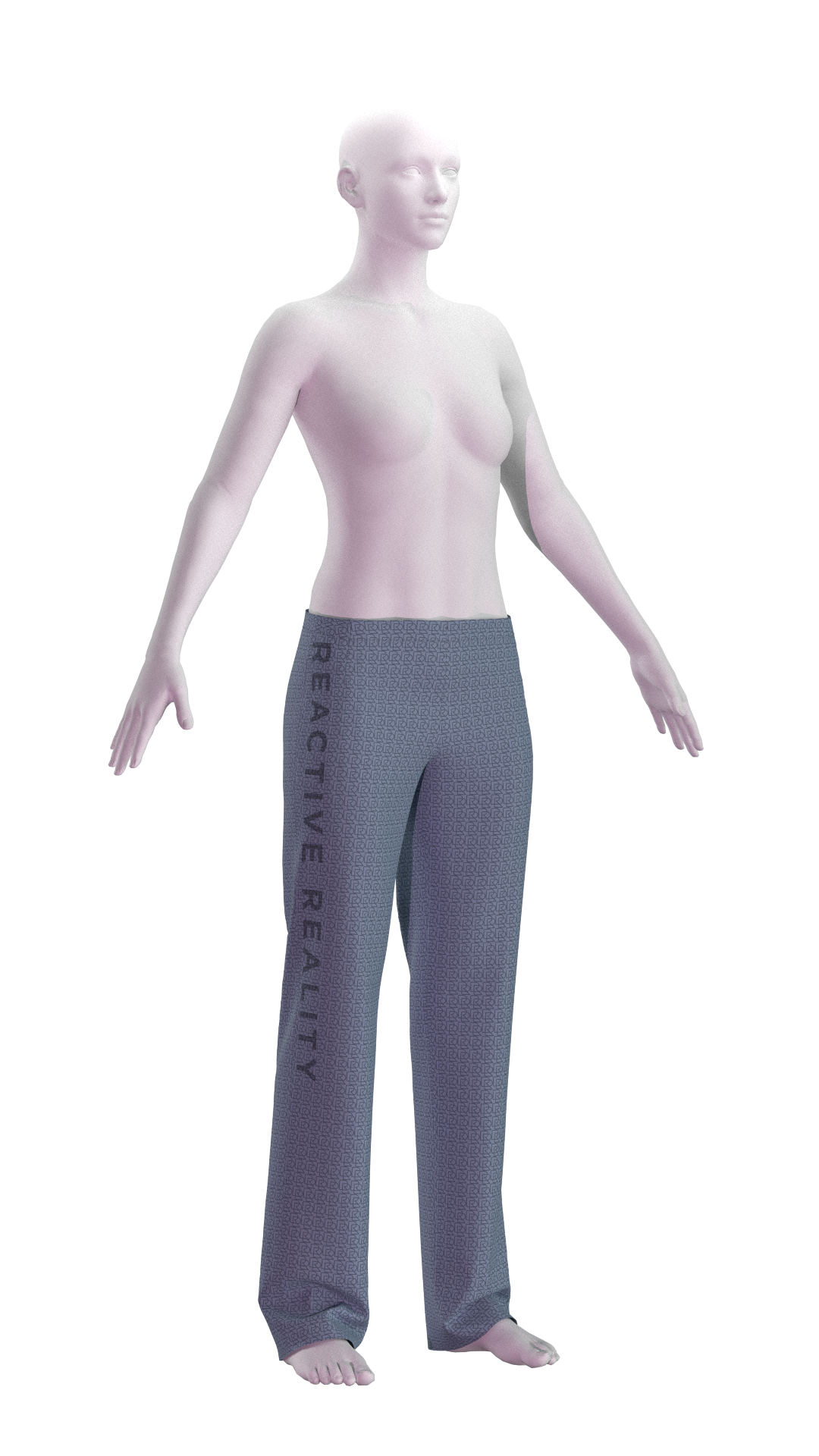 Garment 2D Output
Assets of type Garment 2D can be used for virtual photography and virtual try-on in a particularly scaleable manner.
Input Image Requirements
A rendered FRONT VIEW or BACK VIEW of a single garment with no mannequin visible (like a ghost mannequin image) is what we will use for the 2D Garment. For detailed information on how this rendering should look like you can refer to the Garment From Mannequin Images specs.

Garment should be fitted on a mannequin in A-pose

Sleeves should not cover other parts of the garment

Note that front view garment image are intended to work with front view avatars and vice versa (back view garment images and avatars) for a realistic result.

Use the RR HDRi file to match the light conditions of the RR Avatars. Don't forget to check and adapt the Light Intensity (1 for bright garments, up to 1,5 for dark garments).

REFERENCE_ADDITIONAL: A reference image showing a mannequin wearing the garment helps us ensure the accuracy of the fitted garment (optional).

Portrait Orientation with 1080px x 1920px measurements and zoomed in as much as possible with the whole garment visible using no background color

Provide the rendering in .png file format
In our CLO3D Guide we provide a detailed explanation on how you need to prepare your 3D garment to get the best results in PICTOFiT.
High resolution results
Our tech is capable of creating photo studio quality images that are even useable for print. The output resolution depends on the provided input data:
The resolution of the input image should have at least the same resolution as the desired output image resolution.

The simulation of the garment should look as realistic as possible. This means the geometrical resolution needs to be high enough (especially complex shapes).
| | |
| --- | --- |
| FRONT VIEW | BACK VIEW |
Garment 3D Output
Input Requirements
zprj file, containing the sound garment simulated on RR Avatar or other custom avatar known by RR aiming for a PD of 15, but still looking realistic, and with appropriate UV layout set up.
In our CLO3D Guide we provide a detailed explanation on how you need to prepare your 3D garment to get the best results in PICTOFiT.
Size Recommendation
Optional: (if size recommendation is requested)
Grading information in a Tech Pack
Supported Types of Garments
Pants

Skirts

Shirts / T-Shirts / Tops

Jackets / Blazer / Coats

Sweaters / Hoodies

Dresses

Under Garments
For more details on the 3D object export or other experimental supported CAD garment software solutions please contact us at office@reactivereality.com